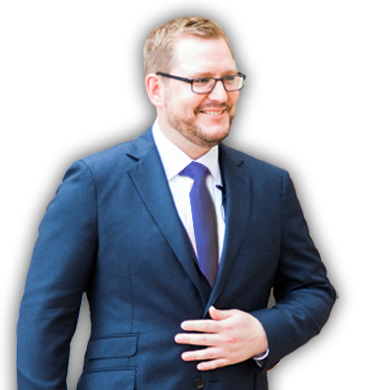 Rien Schijffelen
Graphic designer
About me
My name is Rien Schijffelen and I was born in Hindeloopen, The Netherlands. I moved to Dallas, Texas in April 2016. I love logos,  good designs and fonts.  I specialize in logo design, branding and digital illustrations. So, please check out my graphic design portfolio or get in touch with me if you're in need of a new brand identity or graphic design solutions.
My love of graphic design really started after my internship at a small design company in Koudum (Decorboo Reclame).  There I learned to take ideas and make them into working designs. I got assigned to make business cards, logo's, illustrations and my highlight was designing the sister company's tour bus wrapping.
As of 2007 I'm a partner at a fun little graphic design studio in Amsterdam, Buro BlauwBrug. I do illustration, graphic design, and front-end web development.
To expand my illustration skills I have begun to focus on doing more illustrations and cartoons. I currently create a monthly cartoon in our local newspaper "Uus Likje Wraald". I've proceeded number 100 and love seeing my skills improving every time.
Since January I started my 365 challange where I try to draw something every day! You can find my daily sketches here on my Facebook: https://www.facebook.com/media/set/?set=a.10155721470375950&type=1&l=3c87de51de 
Illustrator

100%

100%

Photoshop

90%

90%

InDesign

80%

80%

MS Office

100%

100%
We did several projects with Rien from RMS-design. As usual last minute and with extremely short deadlines we always have been surprised by his innovative graphical designs, which helped us to promote our innovative products in the field of renewable Energy and Power conversion. RMS-design did an excellent job designing handouts, leaflets, product display boards and our exhibition booth in Munich. Rien was very helpful in the past and we will use his services and expertise for new advertisement projects in the future.
Best Regards,
JH Schijffelen, CTO
PRE BV, The Netherlands.
I was fortunate enough to utilize Rien's talent on diverse group of projects at the Dallas Zoo.  He designed maps, print ads, invitations, and photo books for us.  Rien's work was impeccably designed and always on time.  He was personable and he was open to listening to our ideas and then turning them into art.  I am still in love with the holiday party invitation he beautifully crafted for us. I highly recommend working with him on any design project.  Rien's creativity and desire to meet customer expectations make him an exceptional graphic designer for your organization.
Roosje Hindeloopen has asked Rien, trough RMS-design and Buro Blauwbrug, to help out with several projects in the past. Highlight for us was the booklet he designed for the events in our anniversary year of 2014. He showed great skill in designing this lovely little book but also in the flyer's and other promotional material that we needed to make this event a success. The pleasant cooperation with Rien means a lot to us. His spot on advice and solutions for many of our graphical designs questions are of great value to Roosje Hindeloopen. Rien is reliable, shows a high level of expertise and design knowledge, and above all is a pleasant partner to work with.
In the future, Roosje Hindeloopen will definitely work together on more projects with Rien and continue this wonderful work partnership.
Best Regards,
T.P. Stallmann, senior manager director
Oud Hindelooper Kunst Roosje.